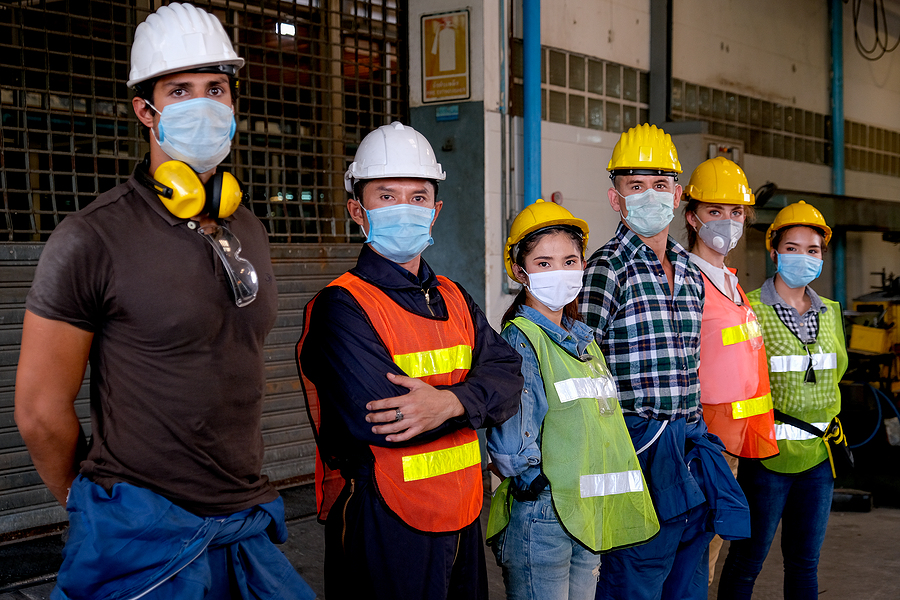 Will I get enough oxygen while using a face mask?
As we are all working to follow the advice of skilled medical professionals and scientists to reduce the spread of COVID-19, a common question that many ask is: will I get enough oxygen while using a face mask?
When I started using a mask, I honestly wondered the same thing. After all, we are placing something directly in front of our nose and mouth that is designed to block things. To accurately address this question, I did some digging into the science and research around this subject and found the answer.
Some of the data came from physicians and nurses in our own Intermountain Healthcare system. They wore masks for eight-hour shifts while busily working on their feet and wore oximeters that measured their blood oxygen saturation levels. For healthy people, their blood oxygen saturation levels should read somewhere between 95% and 100%. If levels go below 90% then health problems tend to follow. Those who were tested all started with levels above 95% and showed no reduction in their blood oxygen levels at any point while wearing masks all day.
What if I am a mouth breather or a nose breather you might ask? It makes no difference. Testing on those who breathe out of their mouths while wearing a mask, out of their noses, or both showed no difference. In fact, even wearing an N95 mask which blocks more than most of the masks people wear, there is no negative impact on the amount of needed oxygen that is received.
But aren't breathing and other issues common that make it difficult for many to not wear a mask? There are few conditions that are of sufficient problem that would preclude people from safely masking up. The CDC's recommendations are good counsel: "Cloth face coverings should not be worn by children under the age of 2 or anyone who has trouble breathing, is unconscious, incapacitated, or otherwise unable to remove the mask without assistance". For the rest of us, it makes it even more important that we mask up so those who can't don't catch COVID-19.
What other recommendations come from the CDC on mask wearing?
CDC recommends that people wear cloth face coverings in public settings and when around people who don't live in your household, especially when other social distancing measures are difficult to maintain.
Cloth face coverings may help prevent people who have COVID-19 from spreading the virus to others.
Cloth face coverings are most likely to reduce the spread of COVID-19 when they are widely used by people in public settings.
Let's all work hard to take the politics out of this difficult situation and protect one another by wearing a mask. We will still get enough oxygen.